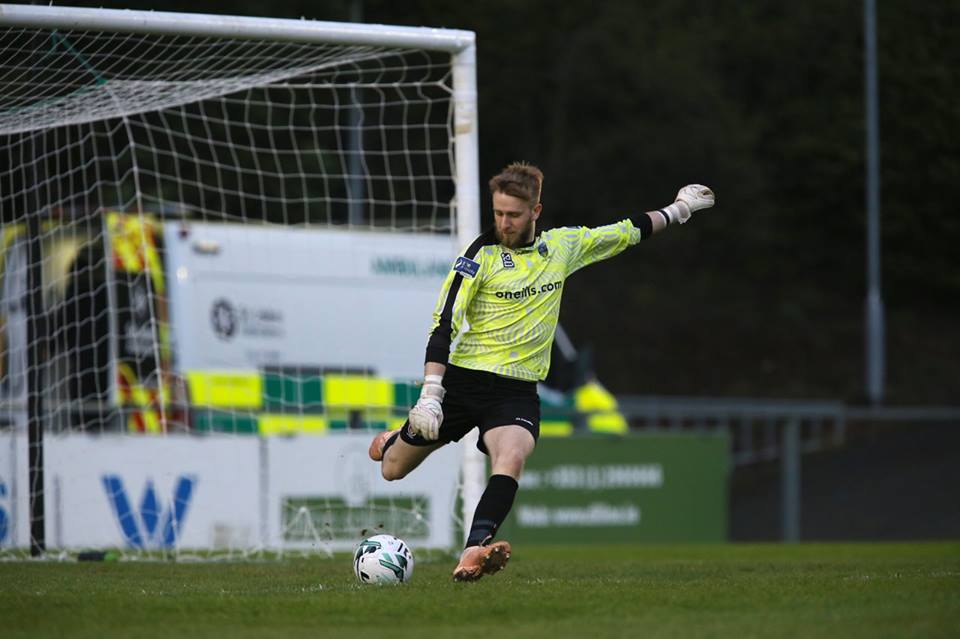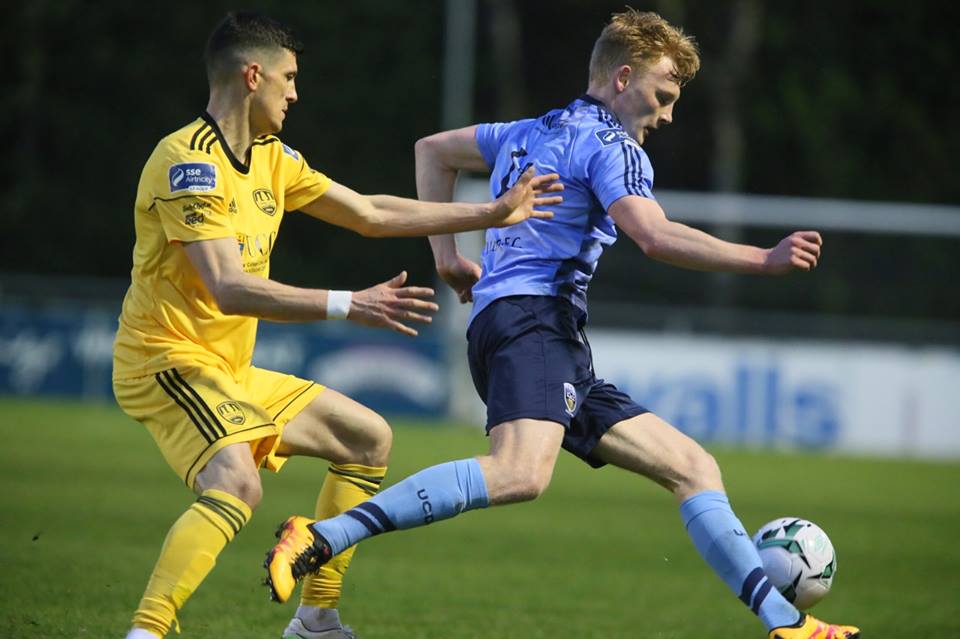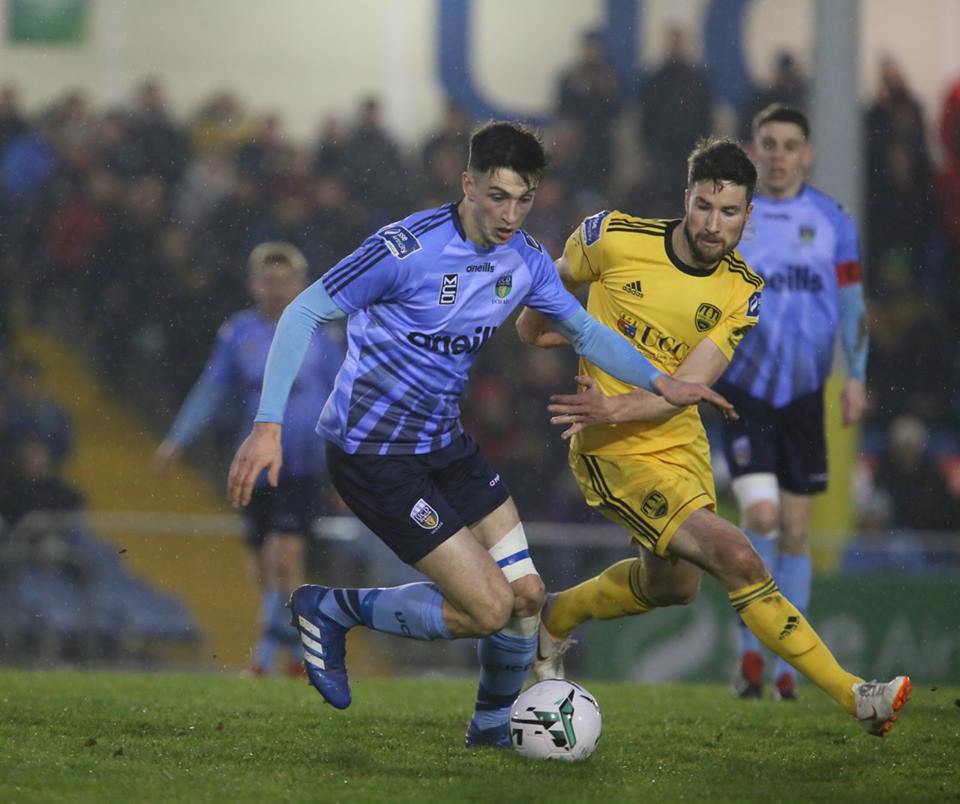 The 'Toulon Tournament 2019' has the Republic of Ireland returning after a 16 year absence. Tournament Website: Maurice Revello Festival Football Espoirs 2029

Stephen Kenny has named his 22 Player squad for the tournament earlier this month.
https://www.independent.ie/sport/soccer/international-soccer/stephen-kenny-names-22man-ireland-u21-squad-for-toulon-tournament-38134329.html
As expected UCD AFC featured heavily in the squad. Goalkeeper Conor Kearns, central defender Liam Scales and winger Neil Farrugia are in the team. All three were part of a SSE Airtricity League Premier Division-only nativist 'home-based' Republic of Ireland U21 playing the established Republic of Ireland Amateur representative side in February 2019*. Farrugia provided the final pass for Brandon Kavanagh to score.
https://www.youtube.com/watch?v=LxZwHGJvpuQ
Farrugia went better again as he scored with a delighful chip in an UEFA U21 Qualifying against Luxembourg. In the same game, Farrugia sent over a corner for Adam Idah to score. UCD AFC Supporters are delighted that the three UCD players are taking part in the tournament. Joined by former winger Simon Power (Norwich City FC) who has just completed a loan spell with Dordrecht FC of the Dutch 2nd tier. (These are the known knowns for UCD FANS).
The Tournament runs Saturday June 01st to Saturday June 15th. East and West (mostly west) around Marseille, Bouches-du-Rhône department. The three groups are double-headers, one group per day, using the same stadium over several days.
https://festival-foot-espoirs.com/en/smartphone/festival/rencontres.php
Aubagne (Stade de Lattre) June 01st – June 03rd. Salon de Provence (Stade d'honneur) June 04th – 05th. Fos-Sur-Mer (Stade Parsemain) June 06th – 07th. Vitrolles (Stade Jules Ladoumegue) June 08th -June 09th
Republic of Ireland (Group C) play on the third day each time.
03 Juin China : Republic of Ireland, Aubagne, Stade de Lattre 15:30
06 Juin Republic of Ireland : Mexico 19:30 Fos-Sur-Mer, Stade Parsemain.
09 Juin Bahrain : Republic of Ireland, Vitrolles Stade Jules Ladoumegue 15:00
Games are 40 minutes per half, up to 9 substitutions allowed per game, Winner of group + best runner-up progress to Semi-Finals. Other ranking games over the 2nd week. TV: The SC have been informed the Tournament matches "are available live on free to air TV channel FREESPORTS, channel  429 on every Sky box in Ireland. "
Air and Sea (presuming Dublin residency for UCD FANS; Families of UCD PLAYERS could come from anywhere……….OMG!).
The immediate regular flights for the first few days of the tournament from Dublin -south of France are prohibitive. Marseille (MRS), very limited Toulon (TLN) and touristy Nice Cote d'Azur (NCE).
Aer Lingus (EI): Air France (AF):
Ryanair (FR): Transavia (TO) (Dublin -Paris Orly): Dutch-owned (HV), French subsidary (TO). Dublin (DUB) – Paris Orly (ORY)
HOP! Internal flights in France and limited International flights (not IRL or UK).
Ferry and Train: Direct Ferries Info
SNCF SNCF French Railways Deparure and Arrival times. Ferries: Dublin -Cherbourg, Irish Ferries; Rosslare – Cherbourg Stena Line; Cork -Roscoff (timings dont suit tournament).
UCD AFC Supporters: email:- ucdsupporters@gmail.com; twitter: @ucdfans facebook: UCD AFC Supporters [We want as many fans as possible who'd like to travel. As regular fans know, lack of info stops fans from making early accurate decisions. UCD Supporters will pass this info amongst ourselves and some of the Republic of Ireland Players' clubs. Keep passing it on, if any fan or someone close to the tournament wants to add info please get in touch].