UCD Champions
---
15 Sep 2018 @ 13:06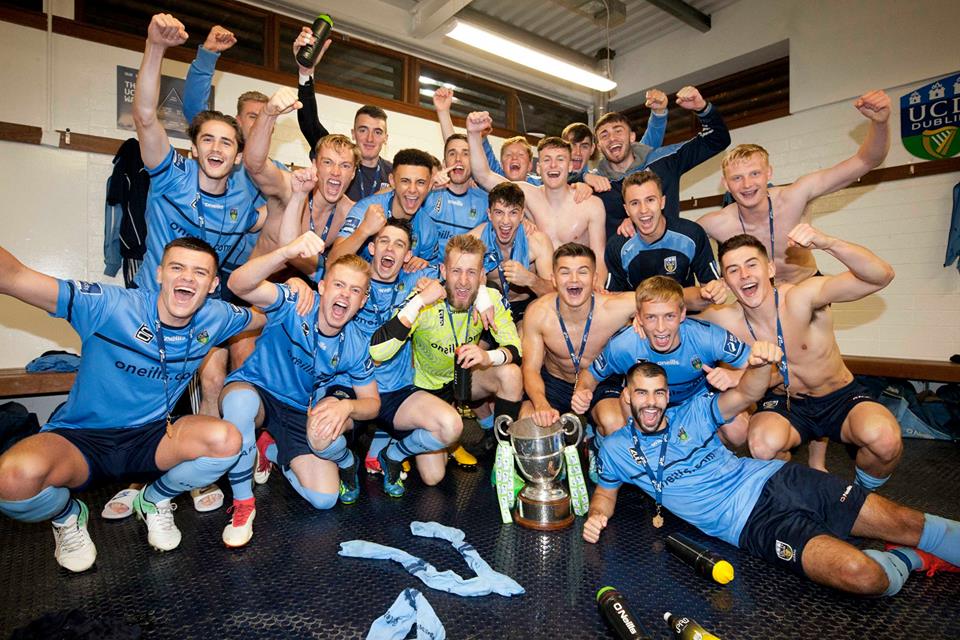 UCD AFC Champions 2018
The Students won the 2018 First Division title in some style in front of over 1,000 Fans Conor Davis equalised two minutes after Finn Harps scored to give this hard-working side the trophy.
This team goes from strength to strength in meeting and triumphing over all-comers. The Players gave the largest crowd of the season exactly what they wanted in winning the trophy and getting it awarded in front of the fans.
There isn't much that the Supporters Club can say. We're still in awe of this team that doesn't know when to give up, doesn't know when to stop fighting for what they deserve. This is a time for everyone at UCD to enjoy and appreciate the pleasure and joy that this team exudes.
All UCD Fans are delighted the Champions are receiving their rewards.
.