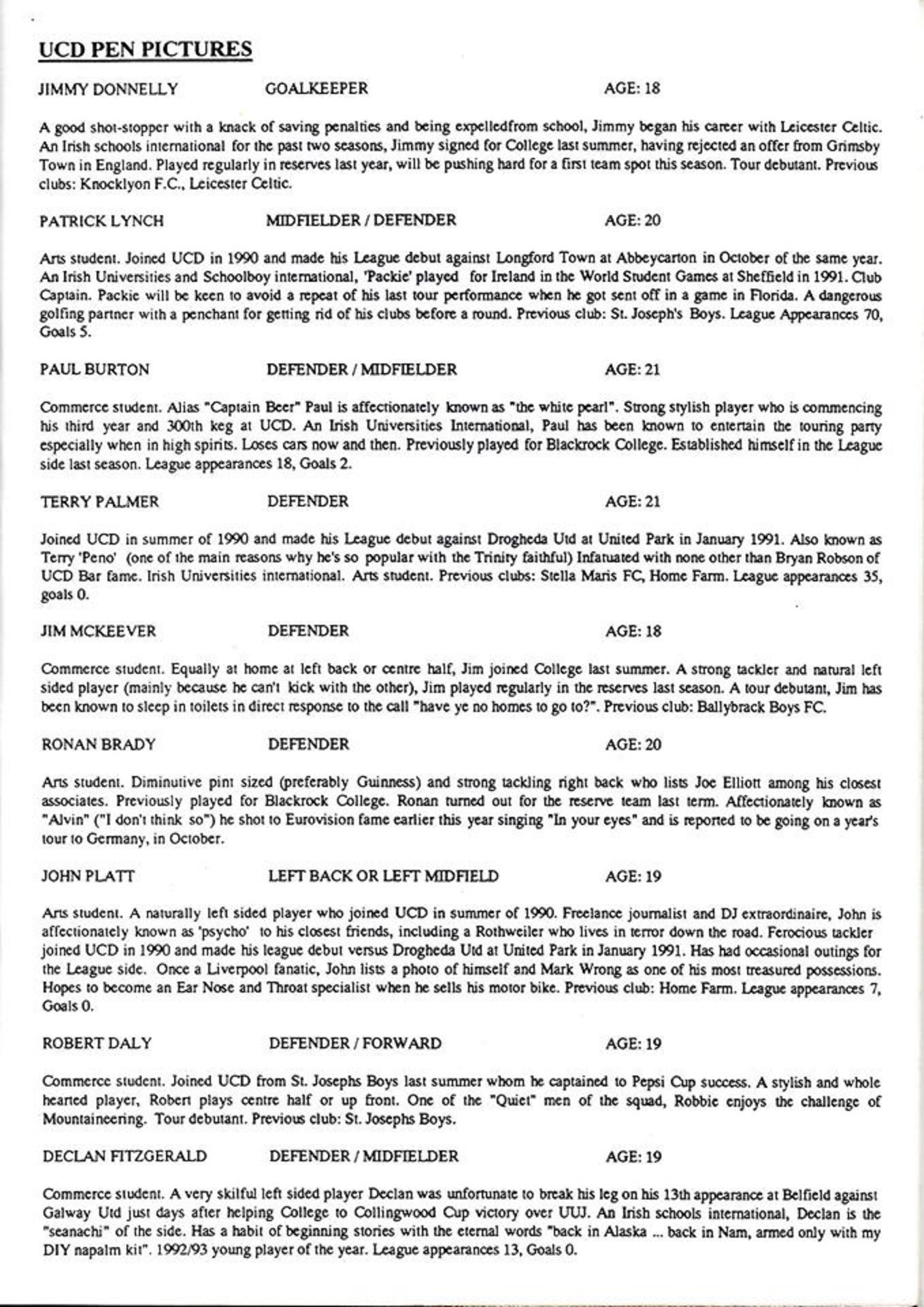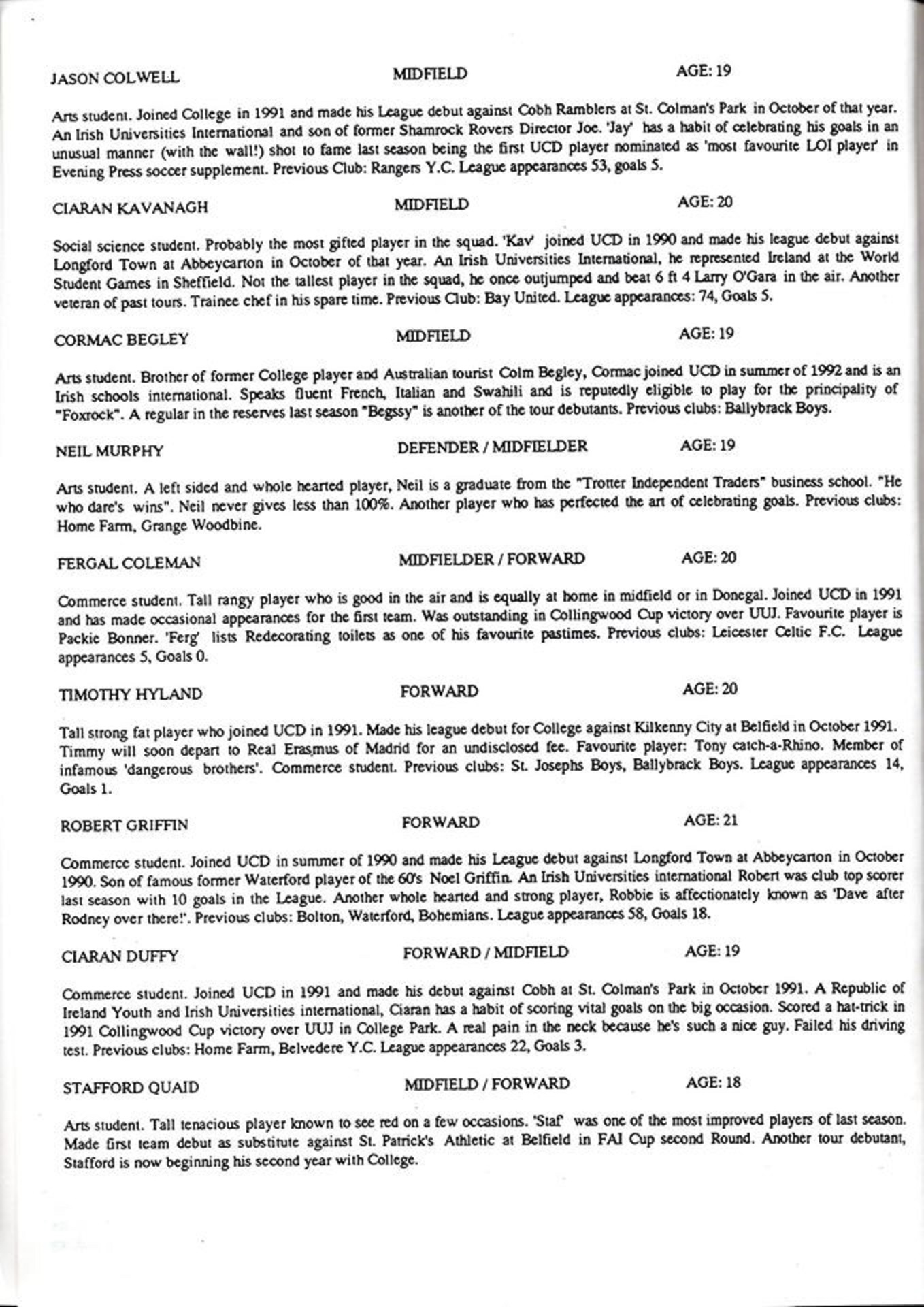 Tour of Singapore and Australia 1993
Squad traveled in Summer of 1993 for what one Australian paper (Canberra Times) described as UCD's third visit to Australia but first visit to Eastern Australia. [UCD had visited Perth in 1982 and 1986]
(The Supporters Club hope to build the specific details of this article, if you have any details of more fixtures, results, scorers and lineouts your more than welcome to contact the SC with information Email: ucdsupporters@gmail.com)
[Two further fixtures v Collingwood, Melbourne (Victoria Park home of Collingwood Aussie Rules side) and a match on a campus where the Aussie Rules goal posts had to be changed to soccer posts with "shovels and a chainsaw" – Packie Lynch ]
University College Dublin: 18 players (listed in The Canberra Times) Packie Lynch (c), Jim Platt (GK), Jimmy Donnelly (GK), Neil Murphy, Robert Daly, Paul Burton, Jason Colwell, Ronan Brady, Tim Hyland, Terry Palmer, Robert Griffin, Stafford Quaid, Fergal Coleman, Ciaran Kavanagh, Ciaran Duffy, Declan Fitzgerald, Cormac Begley, Jim McKeever. Manager: Dr. Tony O'Neill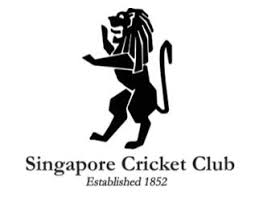 The current Singapore Cricket Club soccer team play in the Singapore National Football League.  They play field sports at the historic Padang venue in Singapore.
http://scc.org.sg/sports/soccer

Phoenix Celtic play out of Randwich, Sydney New South Wales and play in the Eastern Suburbs Football Association Premier and Reserve Divisions.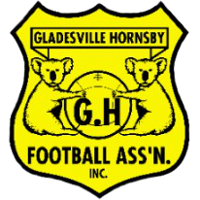 IN 1993 they played in the New South Wales First Division.  In 2004 Gladesville Hornsby were amalgamated with professional club Northern Spirit FC to form Gladesville Hornsby FA Spirit FC.
A further merger in 2019 with North West Sydney's Womens Football Association (NWSWF) and North West Sydney Ltd became operational on October 01st 2019
Saturday 31st July 1993, Manuka Oval ko 15:00
Australia Capital Territory (ACT) 3 (1) : (0) 0 UCD
Steve Lazzari 16′, Alan Strachan 2x second half goals.
A squad representing the Capital Territory League, that was reported as not playing together before the game, beat UCD.
 (Match Report: ACT 3:0 UCD The Canberra Times)
 The venue before the game was still in doubt as the hosts suit to find a suitable location.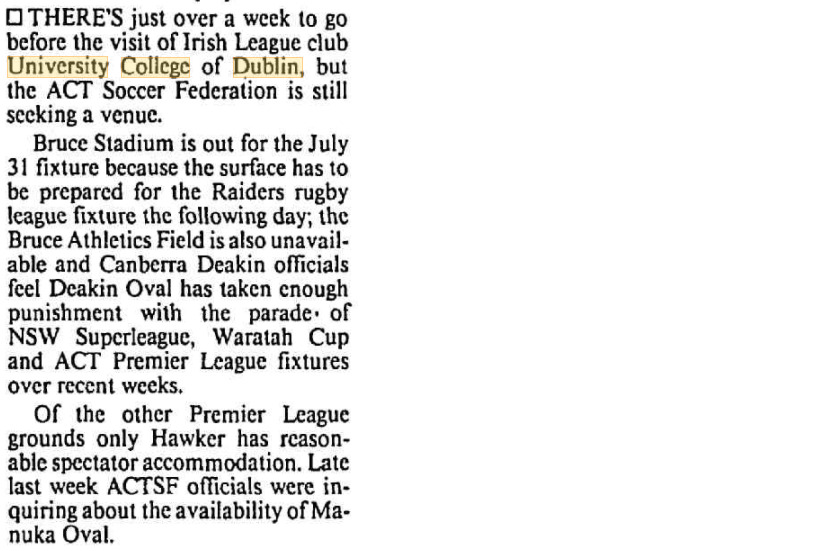 (The Canberra Times, search for venue)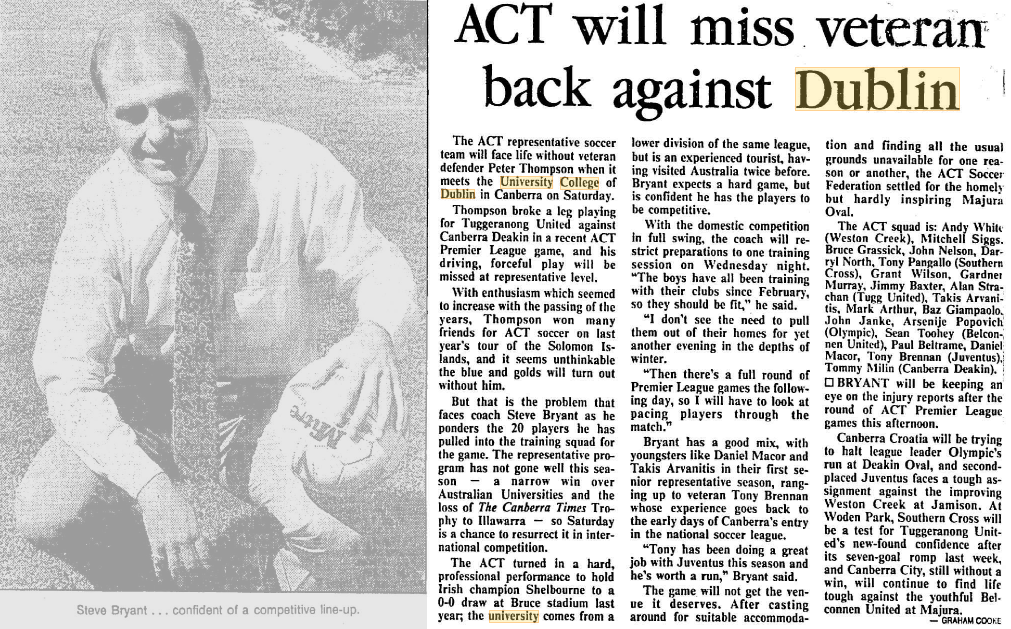 (The Canberra Times, preview ACT v UCD with UCD history)

 (The Canberra Times, preview ACT v UCD photo of Dr. Tony O'Neill and captain Packie Lynch)
Victorian University : UCD AFC, Victoria Park, Collingwood, Melbourne, NSW
Played at the home of Collingwood Aussie Rules Football Club.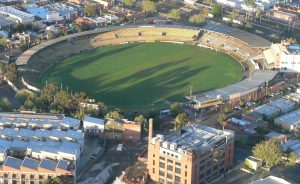 Since 2017 VU have forced a connection with Melbourne Victory Football Club  https://www.vu.edu.au/industry/our-partnerships/melbourne-victory-football-club

(Irish Echo July 1993)