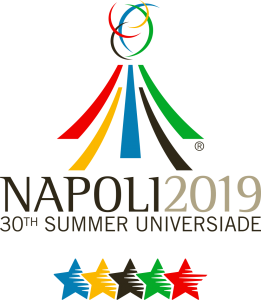 The 30th Summer Universiade takes place for football from Tuesday July 02nd – Saturday July 13th. With the Womens Final Friday 12th July at Benevento and the Mens Final Saturday 13th July at Salerno.
Third Level Football website: http://www.thirdlevelfootball.ie/cfai/news/item/1273/wug-squads-announced/

Team Ireland Women's Squad
Goalkeepers: Amanda McQuillan (IT Carlow), Naoisha McAloon (TU Dublin)
Defenders: Chloe Mustaki (UCD), Ciara McNamara (UCC), Jessica Gargan (Quinnipiac University), Lauren Dwyer (IT Carlow), Lynn Craven (DCU), Sadhbh Doyle (NUI Galway), Shauna Fox (NUI Galway)
Midfielders: Ailbhe Clancy (DCU) Aislinn Meaney (NUI Galway), Eleanor Ryan-Doyle (TU Dublin), Gemma McGuinness (Ulster University), Megan Smyth-Lynch (IT Carlow), Niamh Farrelly (DCU), Tiegan Ruddy (Central Connecticut State University), Zoe McGlynn (Letterkenny IT)
Attackers: Amber Barrett (DCU), Elle Rose O'Flaherty (NUI Galway), Lauren Kelly (Maynooth University)
Team Ireland Women's Staff
David Connell (Head Coach), David Bell (Assistant Coach), Keith O'Halloran (Coach), Barbara Bermingham (Equipment Officer) Kathryn Fahy (Physiotherapist)
Team Ireland Men's Squad
Goalkeepers: David Coffey (UCC), Gavin Sheridan (UCD)
Defenders: Gordon Walker (UCC), John Kavanagh (UCC), Joseph Manley (TU Dublin), Maurice Nugent (NUI Galway) Robert Slevin (UCC), Ronan Young (Queen's University)
Midfielders: Anthony McAlavey (IT Carlow), Cillian Duffy (Maynooth University), David Hurley (UCC), Dean Kelly (IT Carlow), Michael Scott (TU Dublin), Pierce Phillips (UCC) Sean McSweeney (UL), Shane Daly-Butz (UCC)
Attackers: Alan O'Sullivan (IT Carlow), Simon Falvey (UCC)
Team Ireland Men's Staff
Greg Yelverton (Head Coach), Luke Hardy (Assistant Coach), David Bourke (Goalkeeper Coach), Paul Walsh (Equipment Officer), Johnny Loughrey (Physiotherapist)

UCD AFC Supporters are proud that defender Chloe Mustaki and goalkeeper Gavin Sheridan are in the Womens and Mens' squads respectively to represent Ireland.
2019 FISU Summer Universiade Women's Football – Group C Fixtures
02/07 Ireland v Brazil, Stadio S. Mauro, Casoria, Naples 9pm (8pm Irish Time)
04/07 Republic of Korea v Ireland, Stadio S. Francesco, 6pm (5pm Irish Time)
2019 FISU Summer Universiade Men's Football – Group A Fixtures
05/07 Ireland v Republic of Korea, Stadio S. Mauro, 9pm (8pm Irish Time)
07/07 Ireland v Uruguay, Stadio Pinto, 6pm (5pm Irish Time)

To their collective credit the IUFU and WSCAI through Student Sport Ireland and it's predecessor CUSAI have persevered with participation in biennial Mens and Womens Football with one absentee in 2011 at Shenzhen, China, (near Hong Kong) because of economic grounds.
These all-island representative squads with the presentation of Gender Equality of players from Colleges & Universities Football Leagues CUFL and Womens Soccer Colleges Assoc. of Ireland WSCAI leagues culminates in this participation of this twice-yearly mini-olympics.
As is usual at the event Football starts on day 0, one day before the Opening Ceremony (Wed July 03rd) and the Mens Final takes place a day before the closing ceremony (Sun July 14th). SSC Napoli's home ground Stadio San Paolo will host the Athletics. There will be plenty of opportunities to see the Stadium and Athletics in between travelling to/from and supporting Irish Football. With 18 sports in total Basketball, Swimming, Volleyball, Rugby Sevens (training at Albricci Stadium former SSC Napoli home) will also be popular. Many of the athletics participating have represented or will represent their nations at full International level. Thomas Barr (Univ. Limerick/Ferrycarrig AC) won gold in the 400 Metres Hurdles at 2015 Gwangju, Rep of Korea. At Sheffield 1991 Sonia O'Sullivan (Gold 1500m, Silver 3000m) and Niall Bruton (Gold 1500m) is still fondly remembered by Universiade-aficionados.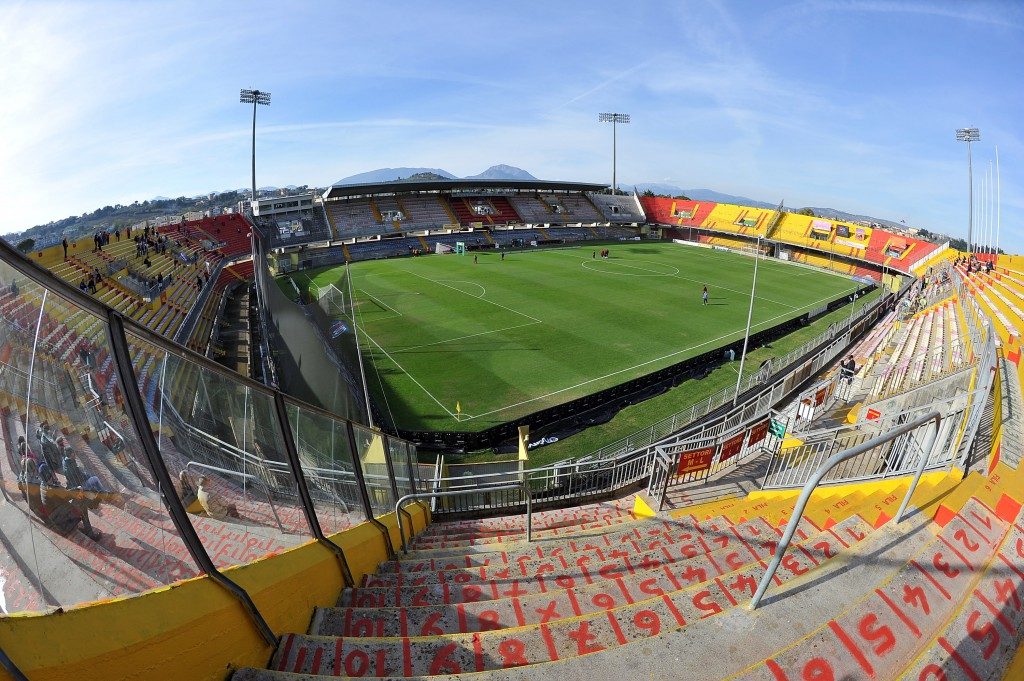 2019 FISU Summer Universiade Men's Football – Group A Fixtures
05/07 Ireland v Republic of Korea, Stadio S. Mauro, 9pm (8pm Irish Time)
07/07 Ireland v Uruguay, Stadio Pinto, 6pm (5pm Irish Time)
2019 FISU Summer Universiade Women's Football – Group C Fixtures
02/07 Ireland v Brazil, Stadio S. Mauro, 9pm (8pm Irish Time)
04/07 Republic of Korea v Ireland, Stadio S. Francesco, 6pm (5pm Irish Time)